A payment gateway is a merchant service that processes credit/ debit card payments and ACH debits for both e-commerce sites and traditional brick and mortar stores. It is an e-commerce application that uses a secure internet connection to process, verify and accept or decline credit card processing or direct payments on behalf of e-commerce merchants. To ensure that the transaction info passes securely between the shopper and the merchant, payment gateways encrypt sensitive information such as credit card numbers. ​
As online shopping involves anonymity as well as distance, payment gateway provider utilises advanced verification and encryption technologies to ensure legitimate transactions between payment portals and the front-end processor or acquiring bank. ​
Payment Gateway for Enterprises ​
Discounts, seasonal launches, and special campaigns are among the most frequently promoted aspects of a business. However, few enterprises choose to invest time and effort into giving visibility to the variety of different payment methods that they offer to their customers. Not being able to provide a specific payment method can cause customers to abandon their shopping carts at checkout. For this reason, entrepreneurs underline the importance of providing a variety of different payment methods and promote them. A simple example may be that you leave your house without cash, only carrying your card. Then, when choosing between two cafes, you naturally go to the one which has a sign on the door to inform you that they accept Visa payment. Moving into the online sphere, the same effect can be achieved by placing a banner to display this information on the homepage of the website. ​
Day by day, more and more enterprises are choosing to offer virtual payment options that their customers demand. CloudBanking payment gateway provides tools with virtual payment, accounting integration and other plugins features so that businesses can design their own flowcharts that control the means or the reason for which a transaction is processed, and with just a click, drag and drop each element as they desire. This means that anyone will be able to manage the payment gateway for themselves, without any prior technical knowledge. ​
How CloudBanking contributes to Empowering Enterprises through the Payment Gateway? ​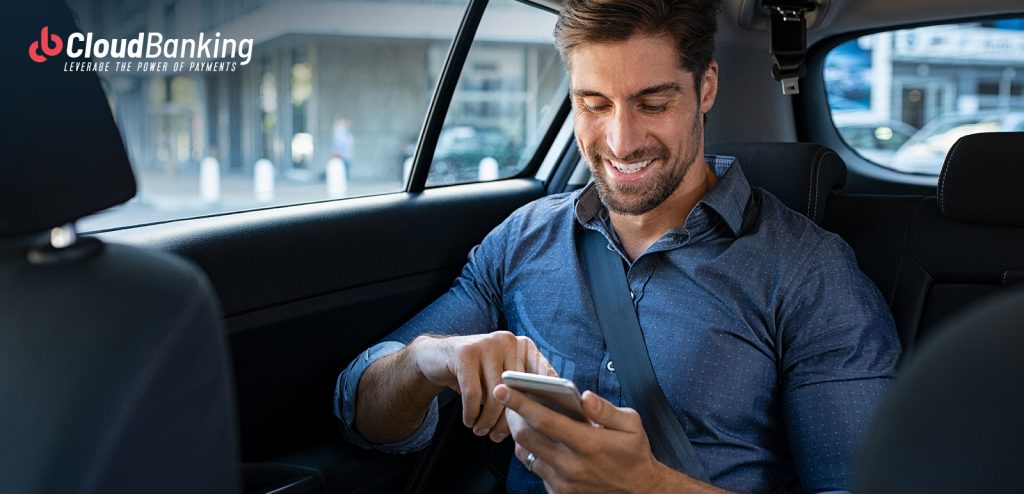 These days credit card fraud and cybercrime within e-commerce businesses are quite frequent and often make headlines. CloudBanking Payment gateway can help mitigate online fraud and data theft, and ensure that customers' information is encrypted and secure. ​
Besides credit/debit card payments and ACH debit, CloudBanking payment gateway allows business owners to process alternative online payments. Hence, it is of utmost importance to get payment gateway solutions to optimise your business. Here are few key points on how CloudBanking contributes to Empowering Enterprises through the payment gateway. ​
It is highly crucial to diminish fraud but if you try too hard then you could end up losing business. This is because if you as an e-commerce business owner reject too many sales conforming to stringent fraud rules then few legitimate transactions also might get rejected. ​
CloudBanking strikes the right balance between fraud protections and provides a seamless shopping experience, which can positively impact customer trust and minimise shopping cart abandonment. ​
​Streamline Data Security Compliance​
The new versions of the Payment Card Industry Data Security Standard (PCI DSS) are even more comprehensive and require a lot of validation requirements. It becomes quite challenging for e-commerce business owners who are far behind on the PCI compliance curve. ​
However, CloudBanking payment gateway solutions can streamline the data security compliance process for any business in the Industry. ​
​Help in making informed decisions​
With CloudBanking payment gateway, you would make data-driven decisions for your business, as you can easily access reports on settlements and disputes. Through integrated accounting, you can eliminate duplicate data entry, streamline accounting processes, and increase accuracy and efficiency. Thus, it would not only speed up business decisions but also enhance the operational efficiency of your enterprise. ​
​Seamless Chargeback Management​​
Cloud payment gateway investigation and data-gathering processes are simple, precise, and easy to follow. Thus, improving chargeback management it contributes to business success. ​
​Easy Integration with Alternative Payments
It is essential for any business enterprise (online or in-store) to have alternative payment options to minimise the risk of turning away potential customers. But the CloudBanking payment gateway solution easily gets integrated with new payment types to facilitate new ways for consumer payment. ​
E-commerce customers in different countries rely on different payment methods. However, CloudBanking payment processor has established global ties. Choosing CloudBanking a payment processor for your Enterprises would help accelerate your business plans of international expansion. Thus, you can cater to the needs of your international audience seamlessly with a payment gateway solution. ​
Sign up for CloudBanking payment gateway for business Today? Talk to our experts now! ​