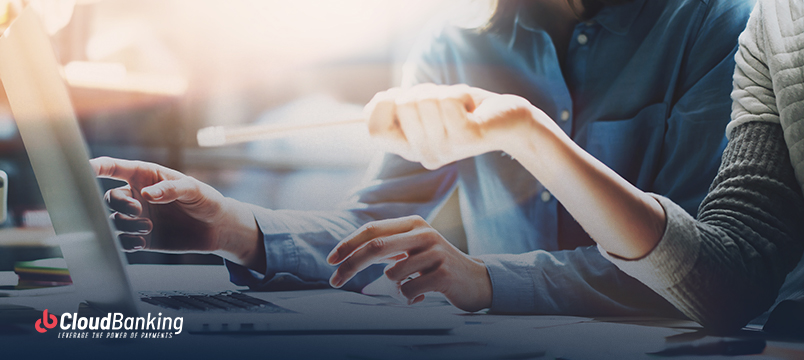 When you are running a small business, it is very important for you to choose an online payment system that gives you a total control over your money and does not bog down in delays and unpredictability. Due to modern technology and the digital global economy, small businesses have online payment option that have open a world of new revenue streams and opportunities to compete with the Goliaths of the industries. CloudBanking gives you the greatest control of the operations of your business and mitigates undue risks by providing solutions like automated recurring billing, on-demand depositing to your bank account, and integration with your accounting software like Quickbooks, Xero and MYOB. ​
With CloudBanking digital payment, we provide you seamless integration and built-in fraud filters that can protect your online store from scammers, allowing you to micromanage specific and special transactions when they occur. However, you need to consider payment options that can manage your business cash flow and meet your customer's needs. ​
Here are some digital payment options for Small and Medium-sized enterprises
Used as a method of payment for goods and services, the EFTPOS terminal lets your customer pay directly into your bank account via an EFTPOS card, debit card, or credit card. It is an electronic device that assists in the transfer of funds from any customer's bank account to a merchant bank account. ​
Credit card and debit card payments. ​
A credit card lets customers pay for goods and services by creating a debt with a card provider, whereas debit card deducts the sale amount from a customer's bank account. ​
It is an automatic transaction that transfers money from the customer's account to the merchant's account. They are very handy for a small and medium-sized business that has regular receivables, such as monthly subscription or gym membership. ​
Online virtual payments (such as CloudBanking)​
Online virtual payments let your customers pay for your goods and services through any device having an internet connection. CloudBanking makes your payment automatic and convenient by using encryption for sending payment information to protect your customers from cybercriminals. ​
Keying in a card number on a mobile device is becoming the norm for many online businesses. When the payment is confirmed, an emailed receipt is sent immediately. A mobile payment app is a value-added option where businesses can sell and buy services and products online, access cash flow reporting, manage customer accounts, and send invoices. ​
Send your customers an invoice by email and get paid at the speed of a few clicks. Email invoicing gives your customer the ability to pay their bills online and receive a receipt in seconds. With a total integration solution, from online payment to the customer database, it can manage data securely and save time and money. ​
Very popular on special occasions, gift cards and vouchers can increase sales and help you promote your brand. In some states, gift cards and vouchers are valid for longer periods and acceptable both in-store and online, so businesses need to honour the purchase if it is within that period. ​
Very similar to money, digital currencies (aka Bitcoin) are used to buy and sell goods and services in exchange markets. However, businesses do not have to accept digital currency as payment because it is not a legal tender. The value of the digital currency can change more quickly than traditional currency. ​
Why does Small and Medium-sized businesses need digital payment? ​
Digital payment is becoming the new normal as online shopping industry is flourishing and business owners tend to facilitate easier and more varied payment options. Analysts predict that 95% of all retails sales by 2040 will be e-commerce transactions. ​
CloudBanking is your payment gateway that functions as the bridge between your business, customers, and the card network to make online shopping experience a smooth one for all the parties involved. When a customer purchases anything using their debit or credit card, CloudBanking payment processor handles the transaction and verifies whether it is valid or not. It encrypts financial data entered via your website and provides data security. Furthermore, it offers cash flow management via accounting integration and provides real time transaction information. ​
Offering online payment options increases satisfaction by improving customer experience and saves time by accepting payments securely over their phone, website, mobile app, or through a recurring payment schedule that directly debits customer's bank account. ​
Conclusion ​
When choosing payment methods, you need to think about the preference of your customer. It will make them more likely to pay on time. CloudBanking digital payment provides security on fraud protection and identity protection. These services are provided in the form of 24/7 fraud monitoring, data encryption, or HTTPS secure payment portals to maintain security in your online payment method. ​
Moreover, depending on where your business is, your payment options have to be reliable on electricity or telecommunication. For example, EFTPOS uses electricity and needs access to a phone network. This payment method will be unavailable if these systems go down. On the other hand, Cloudbanking turns iPads, smartphones, or any other device with an internet connection into robust card readers and enables customers to accept online credit card payment anytime and anywhere. We offer innovative plugins and extensions, which enable you to add a powerful customer portal functionality to your business website and improve the capability to securely accept several modes of payment and process payment online. ​